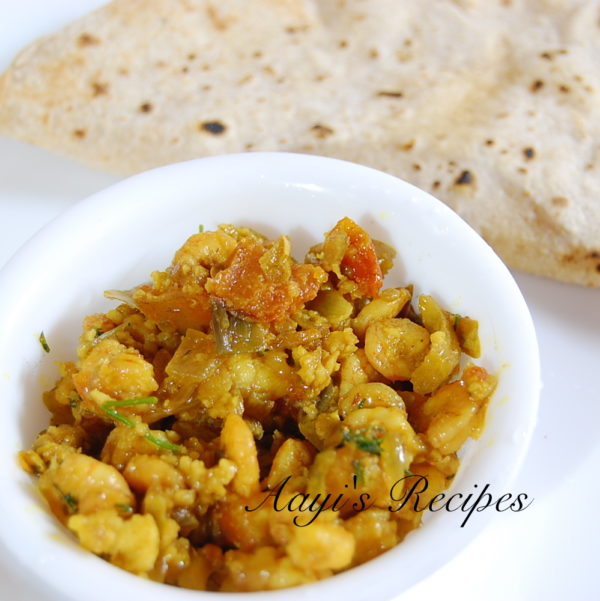 This Sungta upkari is one of my aayi's signature dishes. Everyone at home and the guests who have tasted this, love this. This has a sweetish taste to it because of the onions and prawns. This dish comes under easy-to-prepare dishes list. If you want to cook something very delicious and don't have much time, go for this one. This needs hardly 10-15mins and you will have the dish ready.
Although any kind of shrimps work well in this, the tiny ones taste the best. Here when I don't find the tiny shrimp, I cut the large ones in small pieces and make this. It goes well with rice or chapatis.
Prawns sidedish (Sungta upkari)
Sungta upkari is shrimps cooked in onion, tomato mixture spiced with ginger and green chillies. Few coriander leaves take it to the next level.
Ingredients
Prawns 1 and 1/2 cups

Onions 3/4th cup

Tomatoes 1/2 cup

Ginger piece 1"

Green chillies 2-3

Coriander leaves 2-3 strands

Turmeric a pinch

Oil 1 tea spn

Salt
Instructions
Heat oil and fry onions and finely chopped ginger till onions turn translucent(Do not brown the onions ).

Add green chillies and tomato. Fry for 5 mins. Now add prawns, turmeric and salt. Fry for around 5mins.

Add chopped coriander, cover and cook till completely done. (The prawns turn to white when they are cooked).