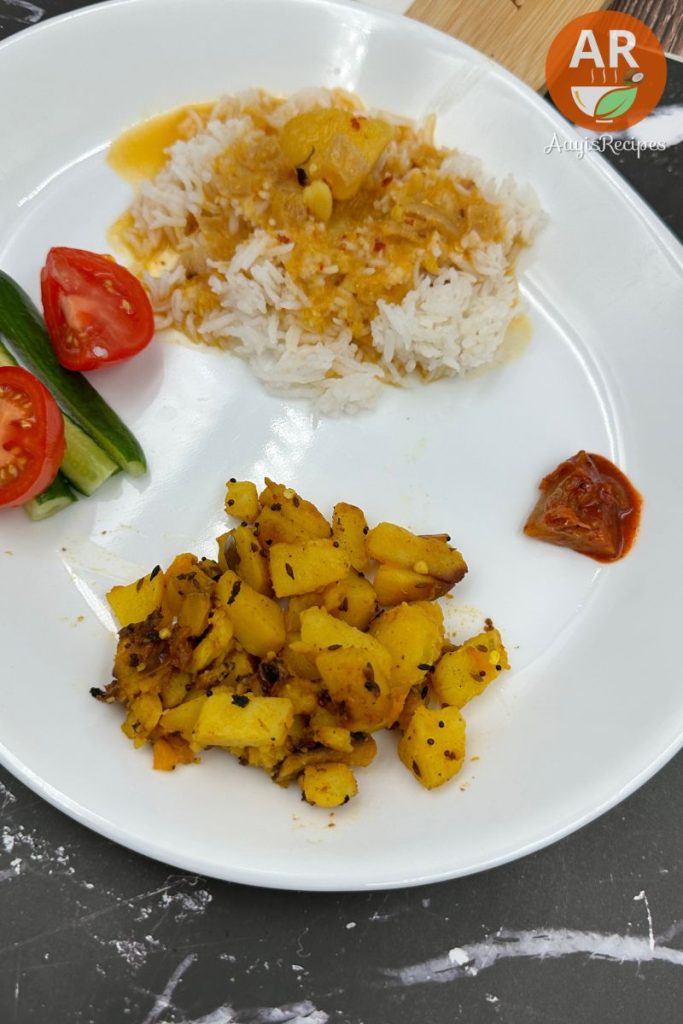 Are you tired of wracking your brain for dinner ideas that are both quick and delicious on a hectic weekday? Look no further! We've got just the recipe that will not only save you time but also leave your taste buds dancing with joy. In this blog post, we'll introduce you to a simple yet incredible potato dish that's bound to please everyone at the table. Say hello to the aromatic magic of ginger and cumin that elevates this humble potato creation to a whole new level of culinary delight. This dish is inspired by aayi's potato bhaji that I grew up eating.
Weeknights can be a whirlwind of activity. After a long day at work or a series of daily responsibilities, the last thing you want to do is spend hours in the kitchen. But settling for bland and uninspiring meals isn't the solution. Instead, consider a delightful and hassle-free potato dish that will satisfy your hunger without robbing you of precious time.
Our weeknight wonder is none other than the Ginger and Cumin Potatoes. This dish is a testament to how a few simple ingredients can come together to create something extraordinary. The combination of earthy potatoes with the aromatic goodness of ginger and cumin creates a flavor profile that's both comforting and exciting.
What sets this potato dish apart is the captivating aroma that fills your kitchen as you prepare it. The combination of ginger and cumin creates a fragrant symphony that's as delightful to the nose as it is to the palate. The gentle spiciness of the ginger and the earthy notes of cumin complement the starchy sweetness of the potatoes beautifully. It's a harmonious blend that can turn a simple side dish into the star of your weeknight dinner.
Ingredients:
3 cups chopped potatoes
1 tea spn cumin seeds
1/2 tea spn grated ginger
1 tea spn oil
4-5 curry leaves
1/2 tea spn mustard seeds
A pinch turmeric
1 tea spn chilli powder
1 cup chopped bellpepper(optional)
Salt

Method:
Heat oil and add mustard seeds, cumin seeds.
When they start popping, add curry leaves.
Add chopped potatoes, grated ginger, salt, turmeric powder, chilli powder.
Mix everything very well.
Add tiny bit of water, close the lid and let the potatoes cook half way through.
Open the lid and add bellpepper.
Close the lid again and let the potatoes cook completely.
Serve hot.

Serves: 3-4
Preparation time :20mins