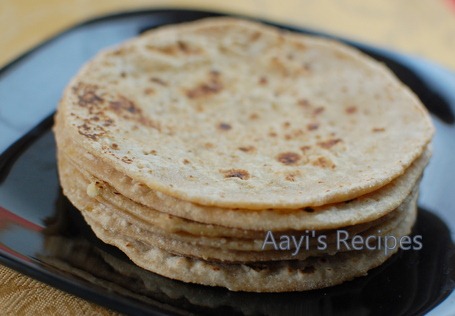 Few months ago, our friends Kalpana and her husband had invited us to their home for dinner. Kalpana is a great artist. She had such beautiful paintings all over her home. We were in awe looking at her master pieces. She is also a very good cook. We both started talking about food and she told me that she makes tofu chapatis. She mentioned, this adds protien to the chapatis and also makes them soft.
I usually don't buy tofu. But I want to make it a point to use it more in my cooking because of its high protein content. This time I bought firm tofu. I crumbled half of it and made these chapatis. They came out really good.
Ingredients:
1 cup crumbled firm tofu
2 cups wheat flour
Salt
Method:
Crumble tofu. Add wheat flour, salt and enough water to it and make dough.
Take small balls from the dough and make chapatis.
Pictorial: