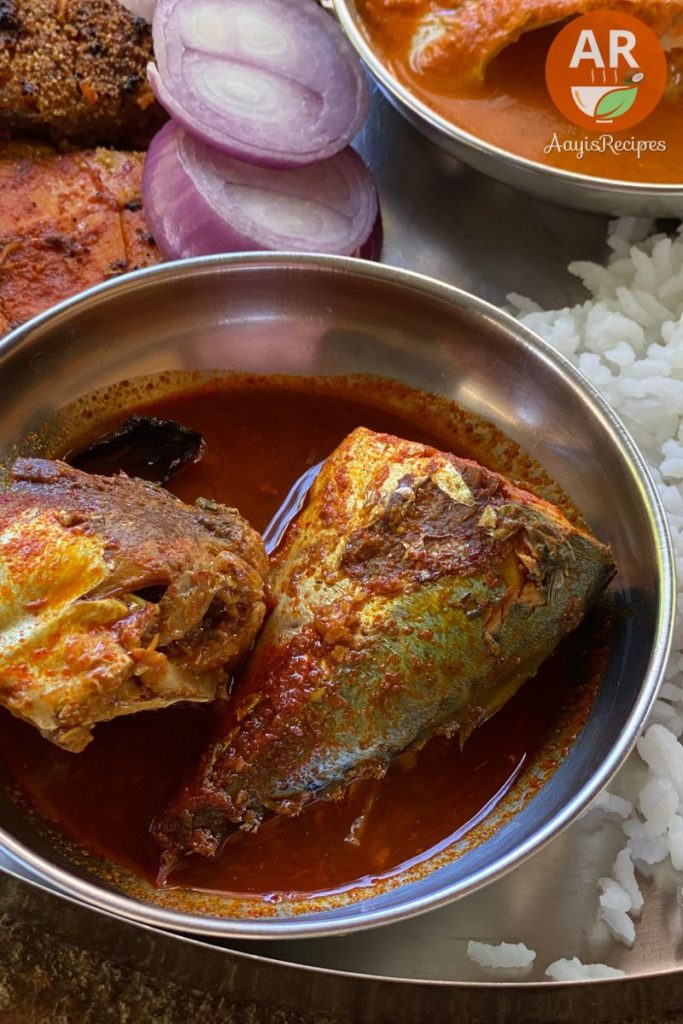 Isn't that very tempting??
This is a Marathi dish I guess, because aayi learnt it from pachi(aayi's sister). The burst of flavor in the mouth when you taste this is amazing.
Some of my bachelor friends keep asking me about easy to do dishes. So I think they will definitely like this one.
Preferably Bangada(Mackerel) is used for this. I haven't tried this with any other fish, but prawns can also be used in the place of bangada. It tastes great.
We call it Bangade kholu(Mackerel pickle) or sungata kholu(Prawn pickle) in Konkani.
Ingredients:
4-5 big mackerel (or prawns 1/4 kg)
6 big cloves of garlic
1 tea spn Coriander powder 
A pinch Turmeric powder
1 tea spn Chilli powder
6-7 Kokum pieces
Oil
Salt
Method:
Mix crushed garlic, coriander powder, chilli powder, turmeric and salt.
Heat oil and fry the mixture for 1 min.
Add fish or prawn.
Add half cup water (If prawn is used, fry it for sometime before adding water).
Now add kokum pieces.
Cook till the fish is completely cooked (The color of the fish changes from transparent to white).
Serve hot.
Serves : 4-5
Preparation time : 15min