Every year, Tulsi pooja comes on Kartik shuddha Dwadashi. We decorate Tulsi vrindavan with mantapam and sugarcanes all around it. The mantapam and all the decorations are taken off after three days. After the pooja, sugarcane pieces were distributed along with puffed rice to all the people who came home to attend the pooja.
In previous years, many farmers from nearby places used to supply sugarcanes for Tulsi Pooja. However this season, sugarcanes were not fully grown and hence they were not sweet enough to eat. So we send them to the market to make juice. I used to prepare many dishes out of it, like the sugarcane juice – chaklis, appes and alayle peeta rotti/kabbarosa bhakri etc. Among all these, sugarcane chaklis were favorites at the house. So since then, whenever we got sugarcane juice, these chaklis became a staple at home.
These days the juice is easily available in the market. We love drinking it with lemon juice and ginger added.
Ingredients:
5 cups rice flour
1 cup maida(all purpose flour)
2.5 to 3 cups sugarcane juice
1 cup melted butter
1 tea spn sesame seeds
1 tea spn Salt
Oil for deep frying
Method:
Melt the butter. Mix butter, sesame seeds and salt with the rice flour, maida and add sugarcane juice to it slowly to have a smooth dough removing all the lumps in it. Start with 2.5 cups juice and increase if needed.
Knead it properly on a flat surface.
Fill the dough in the chakli press and make the chaklis on a paper or banana leaf or a plastic sheet.
Heat oil and deep fry chaklis. Remove them when they turn slightly brown. Store them in airtight container when they cool. They last for many days.
Updated recipe Apr 20th 2022:
Pictorial: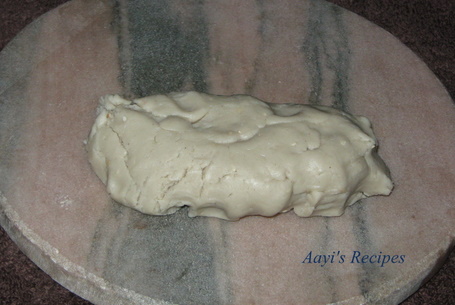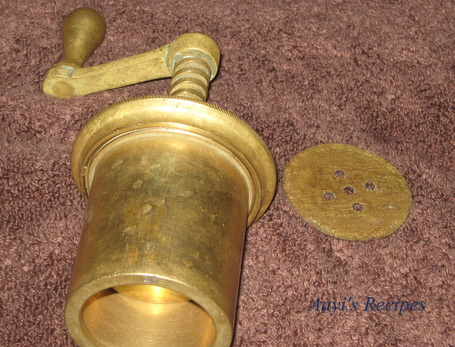 Video –