Ridgegourd or Gosale is one of the favorite vegetables for any Konkani person. It is one of those vegetables where every part of it is used – even the ridges to make a chutney. When my father in law was alive, we used to grow ridgegourd in our garden. These days we have many more banana plants, mango trees, so we no more have the empty space where these vegetables were grown. We do get very fresh ridgegourds in 'santhe' (local farmer's market).
One of our favorite dishes to make is this ambat. Traditionally made with cooked dal and ground coconut, spiced with teppal. But for making it quickly, you can even leave out coconut and it still tastes good.
Ingredients:
1/2 cup toor dal
1/4 cup coconut
1 cup chopped ridgegourd(gosale)
2-3 red chillies
A pinch turmeric
2 pieces kokum (or use tamarind)
2-3Â teppal
Salt
Method: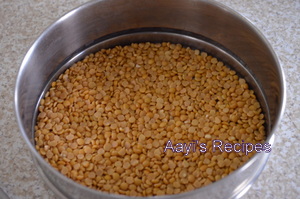 Cook toor dal with turmeric in pressure cooker. Cook ridgegourd in enough water with some salt.


Grind coconut with red chillies to a smooth paste.
Add coconut paste, slightly crushed teppal, kokum, Â dal to ridgegourd. Â Bring it to boil. Serve hot with rice.
Serves : 2-3
Preparation time : 20mins