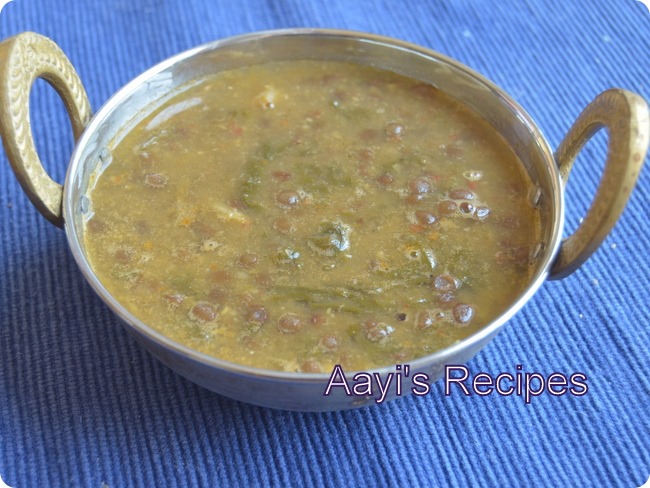 Masoor was not very commonly used in Konkani dishes before. But it has become a regular at  my home these days. The most popular masoor dish at home is this masoor bhaji which I my family loves. This is another very simple gravy with Konkani flavors. If you are not too fond of coconut, just leave it out and follow the remaining steps – just make a powder of fried coriander seeds and add. The gravy still tastes very good.
Spinach/Palak was also not frequently available at our hometown. These days we have sante (farmer's markets) once a week and we can find spinach there.
Ingredients:
1 cup whole masoor
2 tbl spn coconut
1 cup spinach leaves
1 tea spn coriander seeds
3-4 red chillies
1/4 tea spn tamarind
A pinch turmeric
2 tea spns chopped garlic or 1/2 cup chopped onion
Oil
Salt
Method:


Wash masoor, spinach. Take them in a cooker insert (or directly in cooker) add turmeric and water. Cook in pressure cooker till done – about 3 whistles.
Heat oil and add coriander seeds. When they are fried, grind them with coconut, tamarind and red chillies.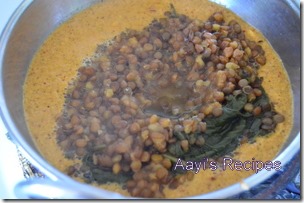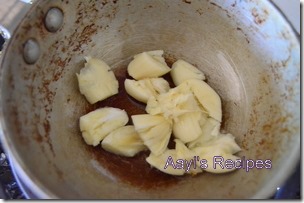 Add the ground masala to cooked masoor-spinach mixture and bring it to boil. Add salt, cook for couple of minutes. Switch off heat.
In another pan, heat a little oil, add garlic or onion – whichever you are using – and fry till they are brownish. Pour this over masoor mixture. Serve hot with rice.
Serves : 3-4
Preparation time : 30 mins