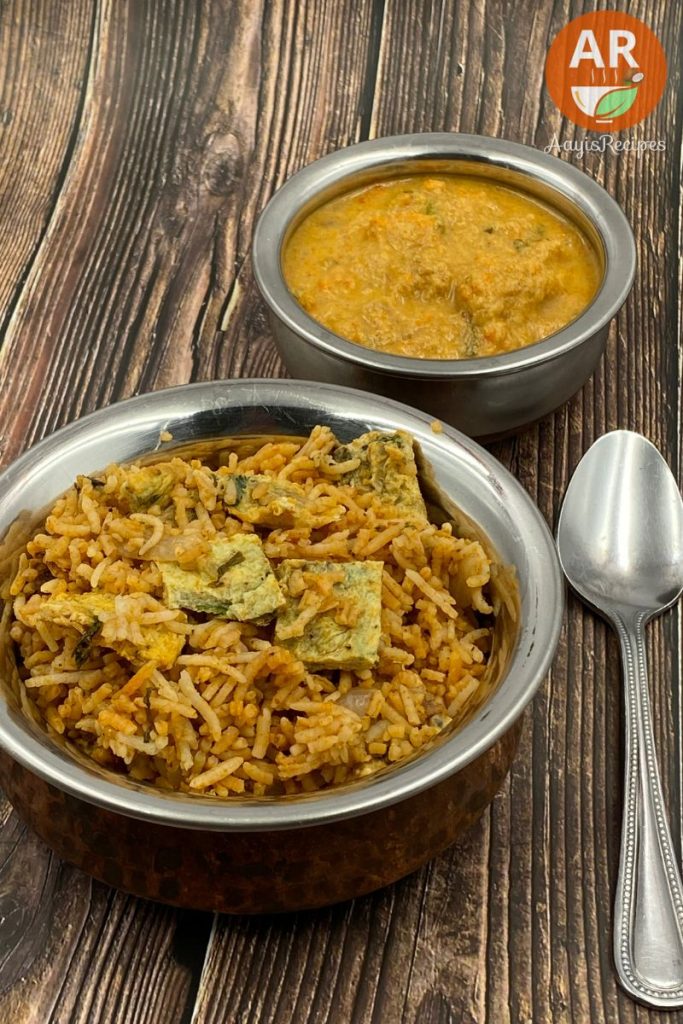 Years ago, I discovered an Omlet pulao recipe and have since experimented with various modifications. Now, I've perfected a version that my family loves, which I'd like to share for future use. I usually make this on busy weekdays for a delicious dinner. Serve with a raita and a simple salad for a complete meal.
Omelette Pulao Recipe:
Ingredients:
1 cup basmati rice
1 can thick coconut milk
2 cardamom pods
2 cloves
1 tsp chili powder
1 tea spn garam masala
1 tea spn fresh garlic-ginger paste
1/2 cup chopped onion
1/2 cup chopped tomato
Oil
Coriander leaves for garnishing

For Omlet:
2 eggs
1/2 tea spn chilli powder
2 tbl spn onion
Oil
Coriander leaves
Salt
Method:
Heat oil in a pan and add cardamom and cloves.
Add onion and ginger-garlic paste and fry for few minutes.
Add chopped tomato; cook until it turns mushy.
Stir in chili powder and garam masala; fry briefly.
Add washed basmati rice to the pan(if needed, add more water); stir-fry for few minutes.
Pour in coconut milk, season with salt, and cook till rice is done.
Garnish with coriander leaves.
Prepare an omelette using eggs, coriander leaves, chili powder, and chopped onion; cut into small squares once cooked.
Mix omelette pieces into cooked rice gently before serving.