Thalipeeth is a famous Marathi dish. It is prepared with a variety of flours and roasted till it is crispy. There is a specific way to roast the thalipeeth but I just make it like a akki rotti/pita bhakri. It comes out good. Traditionally little holes are made in thalipeeth after it is spread on tava and oil is added to it. I tried it this time but did not execute it properly!.

Bottlegourd/lauki was not used much in our cooking. Then suddenly this vegetable became popular in India, thanks to Baba Ramdev's yoga programs. He often told people to eat lauki, drink lauki juice etc. I started using it after everyone was talking about it. I make ambat, khadi/burfi, paays and many more. Few days ago, I thought of adding it to thalipeeth. It came out great. I grated the lauki with its skin, which gave a bite to this.
Pictorial:
Take all different flours in a bowl.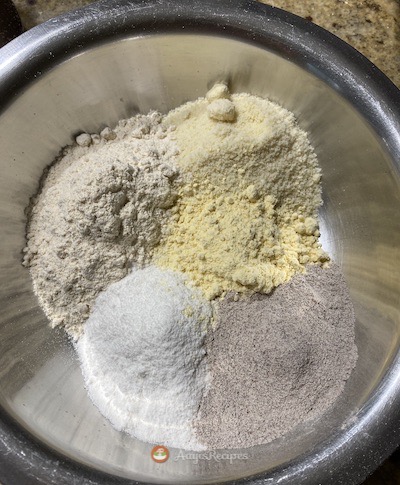 Add chilli powder, cumin seeds, salt.
Peel and grate bottlegourd.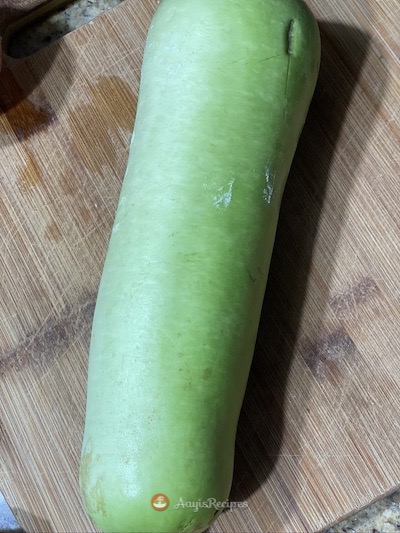 Add to the mix, add water a make a thick mixture.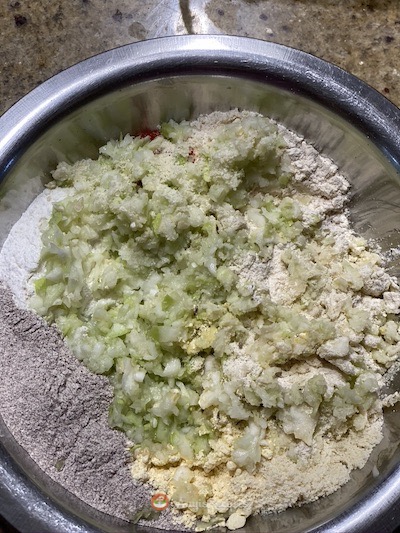 Spread on a hot tava. Make few holes in it and add oil.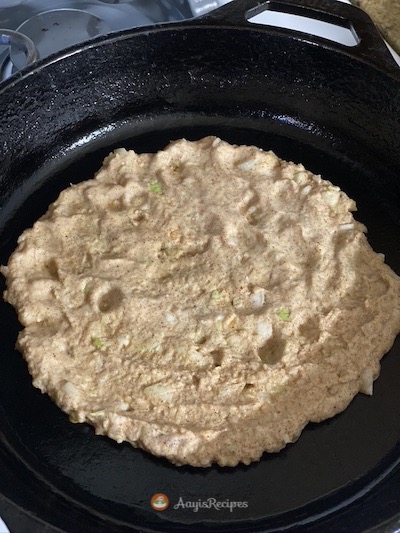 Ingredients:
1/2 cup wheat flour
1/2 cup rice flour
1/2 cup besam(gram flour)
1/2 cup almond flour
1/2 cup ragi flour
1 tea spn chilli powder
1 tea spn cumin seeds
1 cup grated bottlegourd(lauki/gardudde)
Oil
Salt

Method:
Mix all the flours in a big bowl.
Add chilli powder, salt, cumin seeds.
Peel the bottlegourd and grate it.
Add the grated bottlegourd to flour mixture.
Heat tava and spread the mixture on it. (if possible, make some holes in the thalipeeth and add oil to make it more crispy).
Add few drops of oil and roast till it is crispy.
Serve topped with butter and with a side of coconut chutney.

Serves :4-5
Preparation time: 30mins