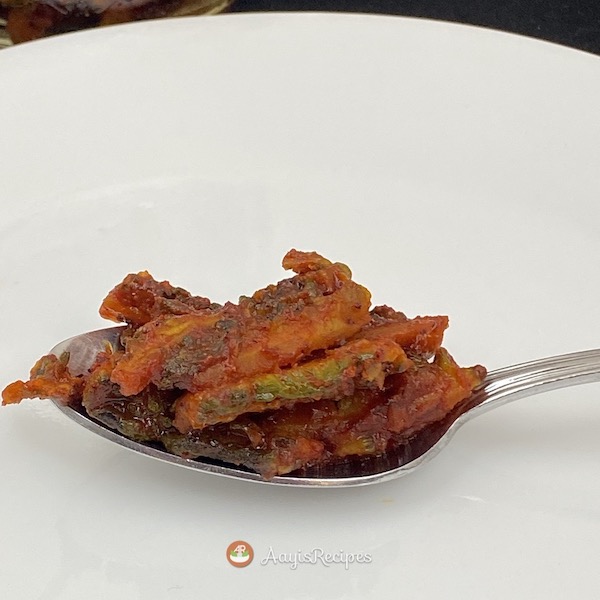 Bittergourd/Karate is one of the vegetables that is full of medicinal values. I have tried including it in our diet as much as possible. Few days ago aayi told me about this delicious karate goaD nonche (bittergourd sweet pickle) prepared by my sister in law. Aayi usually prepares the spicy version of karate nonche, so this was new to me. I prepared it here and it was lipsmacking good. This pickle does not stay for too long. Refrigerate it after it is completely cooled down and finish it off in couple of weeks.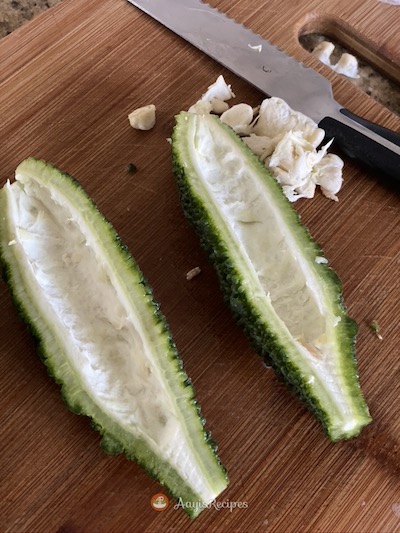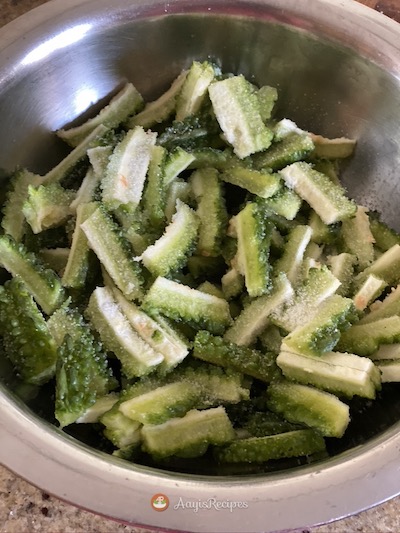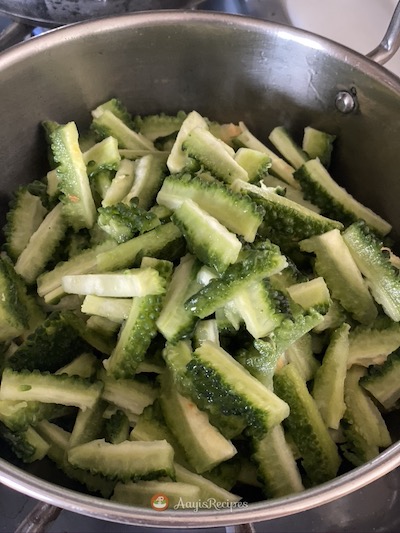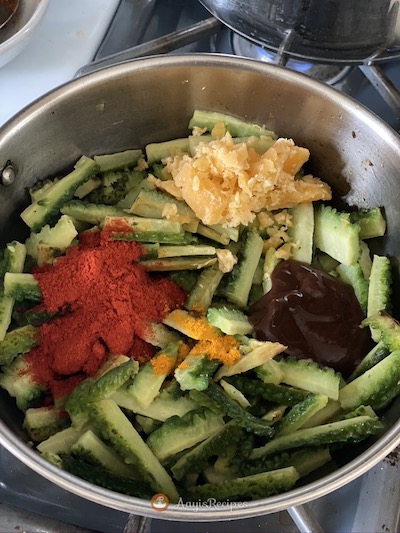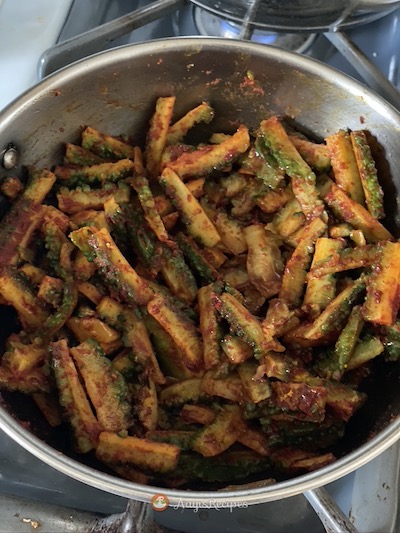 Ingredients:
2 cups bittergourd pieces
2 tbl spns jaggery
2 tea spns chilli powder
1 tea spn thick tamarind extract
2 tea spns oil
1 tea spn mustard seeds
1/2 tea spn methi seeds
A small stone of asafoetida(hing)
Salt

Method:
Remove the seeds from bittergourd and cut into thin pieces.
Apply salt and leave it aside for sometime.
If you want, squeeze them to remove the water, but this also removes the nutrients, so I use them directly.
Heat a little oil and fry the pieces for 10mins on a medium low heat.
Add chilli powder, jaggery, tamarind. Mix well.
Heat remaining oil, fry mustard seeds, methi seeds and asafoetida. Powder them when they are slightly cooled.
Add the powder to bittergourd pieces and mix well.
Take off heat, cool down to room temperature.
Store in an air tight container in refrigerator.