If you know me, you know how I plan ahead for kids birthdays. I get so excited about them and plan everything well. But this year was completely different. It has been a very busy year and I did not plan anything till last moment. I had plans for inviting his friends from school since it is his last year at that school. But I did not book anything till last moment. Then I stumbled at last moment to get everything ready. I asked Ayaan which cake he wants, he kept changing it (I always prepared themed cakes for both my kids based on the things they liked entire year). This year the decision was a little difficult since we had a Flash cake last year and tennis cake the year before – those are the things he is currently crazy about. Then he came to rescue and said he wants Hulk cake or may be a spiderman. I combined both and made this Hulk Smash – spiderman cake which the kids thought was super cool – what is not to like about M&Ms and KitKats.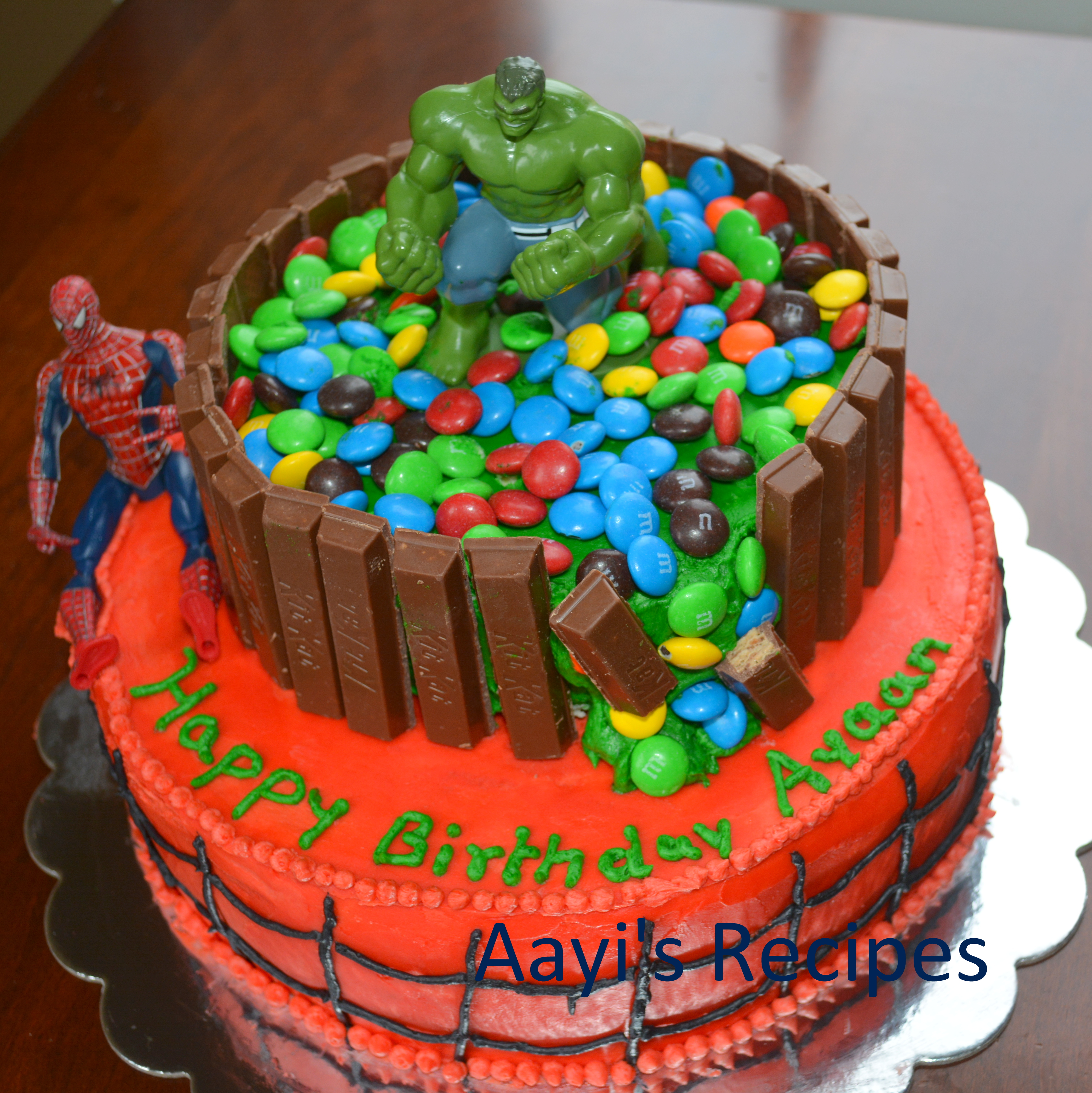 During the party, there were kids who requested a piece of either Spiderman or Hulk. I took some extra M&Ms and Kitkats and served them with cake piece – yeah, for once gave them too much sugar!!. I have to admit, this is one of the easiest birthday cakes I have ever prepared since the candies cover most of the cake and there was no need to work too much on smoothing out the cake. We ordered pizza and got some chips and dips. So it was very simple affair. We had the party at a kids gym which they loved.


It was a chocolate cake with buttercream icing.