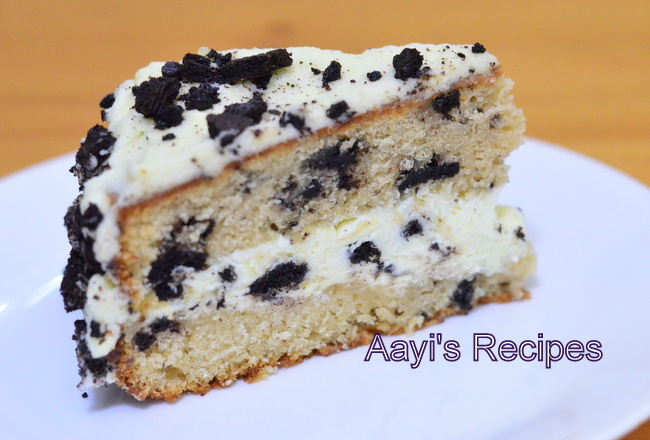 Today is my wedding anniversary. It has been 10 years since we got married. It has been a significant year for me, first Ayaan was born in March, then my parent's 40th anniversary in May(although I could not celebrate with them since they were in India, I was still very excited), our 10th anniversary and a milestone birthday for aayi in August!.
Before kids were born, we used to celebrate this day, but now it has become another normal day. We wish each other and that is it. But this year, I wanted to celebrate it. We have been so busy taking care of our kids and V's work, we forget to take time and enjoy. I wanted to create something that would remind us all the fun times we had. So I created a photo book for V that had all the good memories from our 10 years together. I spent hours looking into HUGE pile of pictures to pick these. It was such a wonderful experience for me. Then I wanted to make a cake for us – I don't know when was the last time I baked a cake for our anniversary!. So I baked this.
Cookies and Cream – I purposely picked that flavor. Many years ago when we came to US, whenever we visited any icecream store, I used to pick the shakes they have instead of icecreams. The sizes they offer here are too big for us even if we both share!. So a shake was a better option for me. Somehow I loved the cookies and cream flavor. Since then, I would pick the same and ask V to try it. After asking a few times, V tried once and he was also a convert. Since then, he buys ONLY cookies and cream shake. Whenever we get icecream at home, it is always this flavor. We are kind of obsessed with it!!. Yes, we know it is high in calories and not a very healthy stuff, but we visit icecream store only 4-5 times in a year, so I am ok with it. So it had to be cookies and cream cake!.
The cake came out great. I could have spent more time on decorating the cake, but I had to squeeze the time for cake between my 3 month old's sleeping schedule. I was happy to finish the cake before V came home. My 4 year old loved to help – I am sure few cookies went into the little tummy before they reached the cake. He kept saying it was his and his little brother's "annivercity", so he will cut the cake :)). It was supposed to be a surprise for V, when little dude realized that, he wanted to call pappa and tell him about surprise. He told V as soon as he stepped in the house 🙂 and he cut the cake yesterday itself. We were very happy to see his excitement.
I used a basic white cake recipe from epicurious and made up the cream part. It is heavy on calories, but amazingly tasty.
Ingredients for cake : 
2 cups all purpose flour
1 and half cups sugar
1 tea spn vanilla extract
2 tea spns baking powder
1/4 tea spn salt
6 large egg whites
1 and 1/2 sticks butter (1 stick is 1/2 cup)
3/4 cup milk
9 Oreo cookies
Method:


Grease a cake pan with butter and flour and keep aside. Preheat the oven at 350F for 10mins.
Mix flour salt and baking powder in a dry bowl.


Separate the eggs. Discard the yolks (or save for something else). Mix the egg whites, vanilla and milk in a bowl. Beat until they are mixed. Keep aside.


In a separate bowl, beat butter and sugar till they are mixed. While beating slowly, add a little milk mixture and flour mixture into it till all the flour and milk has been incorporated. Do not over beat.


Take the Oreos in a ziplock bag and beat it with a heavy object till they are crushed.


Now add this to the cake batter and mix very carefully.


Add the mixture in the pan and bake for about 35mins or till a toothpick inserted in the center comes out clean.
Let the cake cool completely.
PS: I did not have white sugar with me. So the color turned slightly brownish. Use white sugar for  light colored cake.
Ingredients for Cream:
1 pint (2 cups) heavy cream
1/2 cup butter(at room temperature)
1 cup confectioner's sugar
1 tea spn vanilla extract
Method:
Take all the ingredients and beat well until it is fluffy and light.
Assembling the cake:
Take 8 Oreos in a ziplock and crush them (make sure they don't become a powder).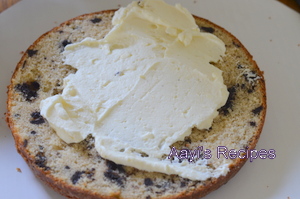 Cut the cake horizontally and spread cream over it. Then spread some cookie pieces on it. Then spread another layer of cream. Cover with the second piece of cake. Cover the cake with cream and decorate it as required.
Makes 12 big servings