It was vade panchami few days ago – it is celebrated at my kuldevasthan – family god's temple at Ankola. Thousands of deities gather for the pooja. One of the biggest things (other than super delicious lunch) during this function is these banana vada prasad – so the function is called vade panchami. Many men gather to make these vadas and then the vadas are deep fried in huge pan. Some remove the vadas from the hot oil just by their bare hands without a ladle/spoon. It has been a long tradition going on for decades. I found this video on youtube of this. I have explained more about vade panchami in this post.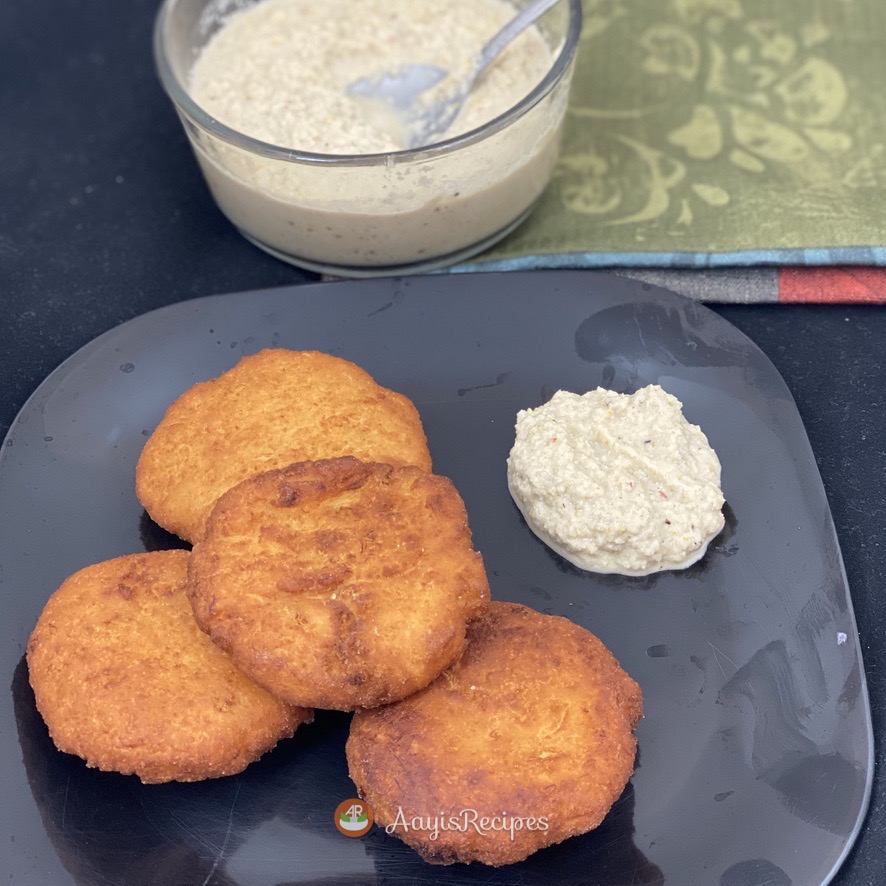 I was missing all these celebrations, so decided to try something similar. Ofcourse this is not the recipe followed at our temple but I just made it up. The vadas came out so delicious that I think I have to save the recipe.
Pictorial: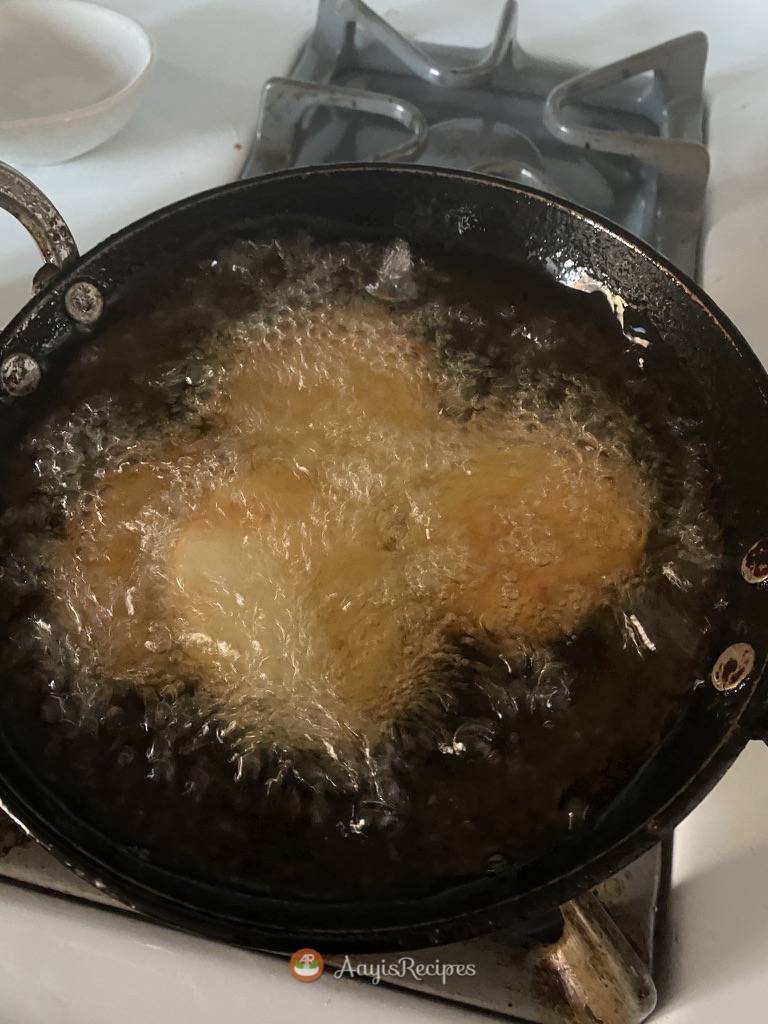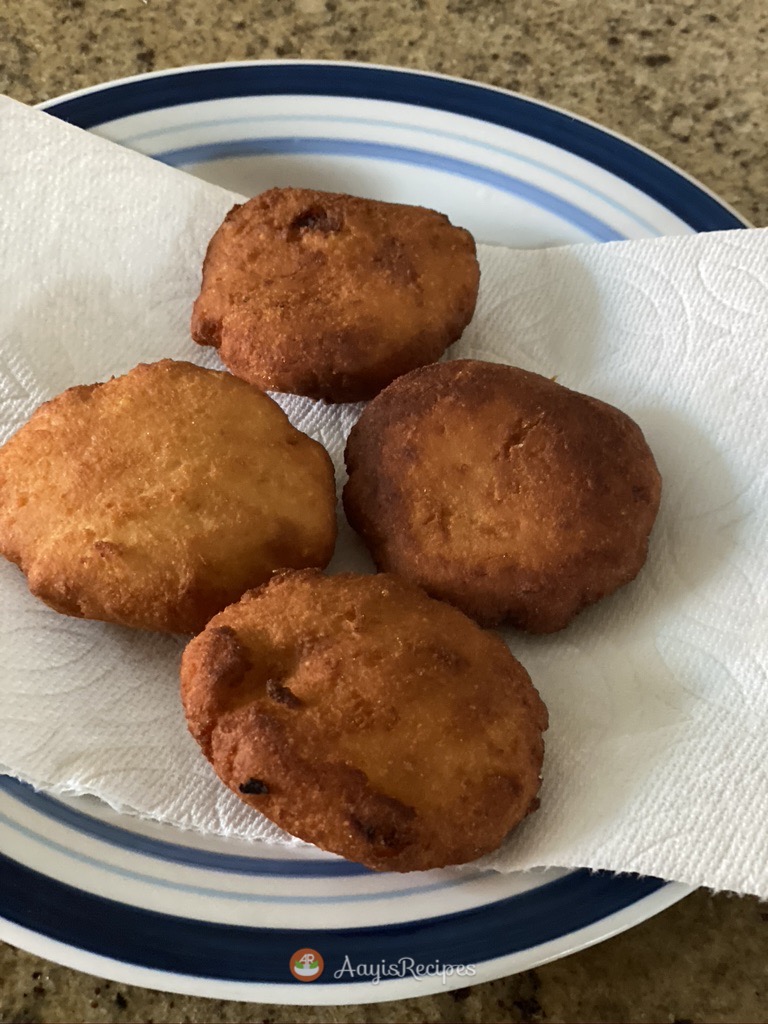 Ingredients:
1 and 1/2 cup rice flour
1/2 cup almond flour
1/2 cup coconut
1 cup milk
2 tbl spn jaggery
1 big banana (about 2/3rd cup mashed banana)
Salt
Oil for deep frying
Method:
Mix all the ingredients except oil in a bowl.
Take a big ball of the mixture and flatten it on a plastic.
Gently pick up the vada and deep fry in hot oil.
Enjoy while it is still warm with chutney.
Makes about 8
Preparation time :30 mins
Note: If you don't have almond flour, substitute with wheat flour or rice flour.